Delicious vegetable filets
100% organic

Make a nutritious lunch or dinner that is low fat, easy to prepare, and with all the ingredients needed for a well-balanced diet.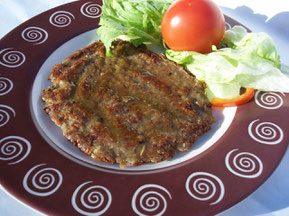 Visit us at our next fair BIOFACH
Dates 11-02-2015 to 14-02-2015
Biofach, Nuremberg.
World's leading Trade Fair for Organic Food
www.biofach.de
"Health starts with a habit´s change in your diet. Try to eat more quantities of vegetables, fresh fruits, legumes and vegetable protein  and try to reduce your consumption of sugar, fats and cold meat"
                                         Adriana Alegría
 "You will feel much better with  a balanced diet, rich in vegetable protein and poor in fats"
To keep yourself in good shape, take Vege Filet:  At least… once a week"